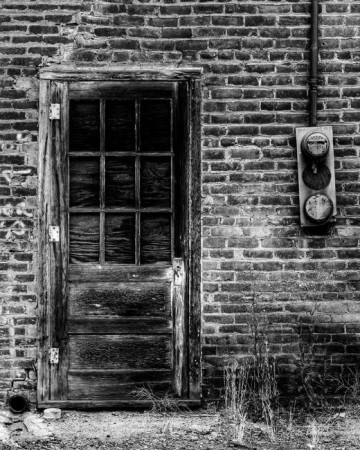 The Lived Experience of Poverty in Nelson
APPENDIX 2
Report on the Lived Experience of Poverty in Nelson
September 2016
To: Valerie Warmington and Nelson at its Best
By: Aaron Ander
Background
In August 2016 I was hired by Valerie Warmington to conduct research interviews with people in Nelson who are employed and living below the poverty line. My task was to collect information in the form of interviews and target people that could provide some insight into the lived experience of poverty.
The caveat I give here is that our answers will only come to the depth and degree that reflects the questions we ask. Our methods will be limited by our ability to reach people. So long as our agenda is defined by what we would impose as a solution, or to what we think is the problem, our efforts will be limited by expectations. Getting people in poverty into the workforce is not the universally fix all solution it might seem. If we can set aside the illusion that people in poverty want what we want, and that our values and their values are somehow aligned, only then can we begin to ask the right questions.
The Goal of Survival
It is difficult to know what living in poverty is like. The questions in our research interviews attempted to arrive at what causes poverty in some of our community members, what might help them immediately, and what might help them get out of poverty. These are good questions, but we need to learn how to ask. We cannot walk into a social housing project, survey in hand, and ask for people's feedback. "We" are not one of "Them". We need to understand what characterises the lives of people living in poverty, and so long as we are asking benchmark questions, we miss the entire point altogether. When we learn to ask the right questions, our services will reach people in a more meaningful way. What are the right questions?
In my research interviews, a life of poverty has been described to me as narrow focused, as in blinders; preoccupation with the basics of survival; focus on self and zero inclusion of the people around, and often that selfishness comes at the price of neighbours, partners, friends, and family. Why is this so? Survival is limited to instinctual thinking. It is innately selfish, greedy, self-serving, abusive, fearful, disdain, and crude. It is the bottom of the box. It is the victim, or it is predatory. We all have these tendencies, but we notice them the most when we are in pain, cannot afford to support ourselves, or our families, and when stress becomes greater than our ability to cope. These survival instincts drive us when we suffer from addiction or mental illness, or when we cannot imagine a life without abuse, either imposed on us or self-inflicted. When anybody is put into circumstances that diminish their self-worth deeply enough, they will end up with a lifestyle of self-neglect. It takes a saint to rise above these odds.
How do we change this reality for people? What does an individual in survival need? Basic necessities are a good start – a safe place to live, enough food, and the opportunity to be a part of a community that cares about them and vice versa. Survival instincts will persist so long as basic needs for life are not being met. This is nature. These instincts will also persist so long as there is fear for one's life, or the survival of the family is at stake. Thus, when people are living with the threat of their own survival on a daily basis, then we can imagine what is keeping them in poverty.
It is with real compassion for the experience of living in fear of survival daily that we begin to create solutions for people who are suffering. These solutions must begin with meaningful dialogue that comes from a place of sincere care for the reality of the experiences of that person. We are not advocating – we are listening.
Our expectations and agendas that people will change are false. People will not change because we desire their lives to improve in some way that will eventually resemble our own. Actually, the opposite needs to happen. As outreach workers, we must go in and be moved by what we see. We must change our way of thinking if we are going to be instruments of change. People need to be seen. Outreach can happen that leads to meaningful conversation at people's doors, and in people's kitchens, or in their living rooms.
Finally, people need the kind of connection that creates safety and a sense of love and support. Therefore, our work must be conducted in the context of meaningful relationships. When a child is not given meaningful connection, it comes out in their behaviours. Attachment parenting principals identify problem behaviours as attachment seeking. So from a young age we need meaningful connection, and that is true of adults as well. When safety and connection are missing, survival instincts take over and the animal brain is dominant. Compassion is outcast to the fringes of mentation where intellectual operations are dominated by emergency hormones. Truly, attachment seeking underlies much addictive behaviour in older adults who recount a childhood of neglect, as Gabor Mate and Gordon Neufeld teach. This is "fight or flight" thinking, basic survival impulses, and dominates a life of poverty.
Focus on Community
Some of the people I have interviewed expressed that poverty is not an issue in their lives. In other words, they expressed that they do not identify as living in poverty, though their bank account may reflect otherwise. I asked how that could be. How could it be that a person so far below the low-income cut-off is happy, leads a meaningful life, and feels empowered in this world? The answer across the board is community. They belong to a community of people with whom they create a meaningful experience that money cannot. Nor does any advocacy service provide, or therapeutic counseling, education program, childcare subsidy, housing project etc., bring happiness.
When a community of people is created that is made up of entirely those who experience poverty, mental illness, addiction, who are fleeing abuse or neglect; we create the conditions that build social decline and into our neighbourhoods. This is happening in low income housing projects in Nelson. We compound the problem by offering no onsite services, limited busses and affordable daycare, and sacristy of well-paying jobs. Social housing needs to be mixed in with fair market value homes, and services need to be made accessible without barriers.
An individual who already experiences dislocation or isolation from the greater society because of any number of stigmas will not benefit from being situated with others that are also outcast to the margins of society. We do not solve marginalization by sending people further into the margins of our society.
Community is the common denominator, and it is obvious considering that everyone needs community to thrive. Business thrives when community supports the company with purchases. Schools thrive in a nurturing environment where teachers care and principals make connections with parents, and where parents are encouraged to connect with one another. Community does not thrive when neighbours regard each other negatively. Where are the community leaders within these marginalized neighbourhoods? They exist, and our task is to identify and support them in a way that is empowering and uplifting so they can be advocates for their peers.
Community Outreach
A program which will be effective must reach people where they are at. It must aim to empower people within a target population that can become mentors within their smaller community. It must effort to validate and re-enforce the individual's experiences with compassion. The massive effort moving forward must gain an understanding of the nature of the lives we aim to affect. By bridging people with supportive outreach workers who can go within these communities and engage in dialogue, we will begin to uncover solutions to our problems. In many ways, the solutions must come from the populations we aim to serve, and that does not happen overnight, but requires diligence, gaining people's trust, patience, determination, and long term vision.
I believe that a process of healing is initiated when we engage people where they are at. More than advocacy, more than services, more than money or resources, this population which we call impoverished needs, above all else, a sense of community and a sense of belonging. Specifically, people need to be heard, feel like their voices carry weight, receive compassion and understanding from others in their community, and our work can be that for them as we engage people in meaningful discussion and give their voices the power to influence the outcome of their lives.
Autonomy and Self Determination
There is a common sense of "no-choice" in poverty. This looks like the difficult decision of eating vs public transit, for example. So the "choice" is to walk everywhere, but this is not really a choice, it is a consequence of food being the priority. Some choices cost money, and others do not. What money buys us is the freedom to choose and set priorities. To an individual living in survival, the priority is defined. Money then sub serves survival and there is no room for choices outside of that.
Self-determination means being able to choose for one's self the environment we live in, the food we eat, the friends we have, and the community we belong to. Most of what we take for granted in a privileged society is determined for people living in poverty because they are not given the luxury of choice. So long as we see choice and self-determination as a luxury which only belongs to privileged members of society, we will continue to degrade those who are dependent on social welfare for survival.
Whether a person can determine what affects them is priceless. Choice is virtually free to hand out, does not cost anyone money because it simply involves bringing our community into the discussion which determines how we create programs. People need to have a significant part of the power to influence their lives, especially if they are hopelessly desperate and have given up on their own power to change their circumstances. This can be as simple a gesture as giving members of a low income housing project the vote on what happens in the policies that govern their residency.
Copper Mountain Court
Often times it is the smallest gesture, and the simplest act that can make significant differences in the lives of the people we are affecting. At Copper Mountain Court, many people find themselves living with little advocacy, minimal resources, fleeing abuse, and with the task of raising children on virtually no support. While some are luckier than others, those who cannot afford a car, a home phone, and an internet connection in their apartments find that everyday life activities are difficult or impossible.
There are many barriers that especially face the women who are raising children on their own. Any kind of advocacy requires a commute to town, which requires either having a car or bus fare. In order to connect with an advocate, a call back number is generally required, which means having a telephone for receiving messages. Job seeking, apartment hunting, finding used clothing and toys – all requires a home internet connection. These women are experiencing many barriers already, such as low income, disability, history of violence and abuse, unemployment; and the simple amenity of telephone and internet is missing from their home connection.
There is an amenity room in the apartment building at Copper Mountain Court which can be serviced with a public telephone and answering service, as well as a computer with an internet connection, for all the residents use. It is a small gesture which would make a large meaningful difference in the lives of people who are transitioning into that community, and do not have any basic amenities with which to access essential resources. We can provide that at minimal cost.
The Power of Voice
I have also learned that people living in the bottom of the box have given up on democracy where getting out and voting becomes the vanity of those who have the time and energy to. Voting does not increase one's sense of survival. Likewise seeking advocacy can seem like a worthless effort, a waste of resources, and a luxury for those who have a car, a telephone, and someone to watch their children.
We should all think of ways in which our work can create opportunities for others to speak and be heard. When we open the floor for others to speak we help them to shape the direction of our society, which means more than any single gesture. Individuals on social assistance are told how much money they can have. Those in social housing are told what to pay for rent. The food bank tells its clients what is available to eat. A different experience can be created by engaging people and their will for affecting change in their surroundings, and together we can change how decisions are being made.
Policies which are driven from the "top down" are what can seem an imposition on people. It is common experience in all social services that decision makers are often disconnected from the people whom they serve. In a "bottom up" fashion, members of the society actually have a hand in shaping the decisions which determine their lives in a meaningful way. We need to bridge this gap so that individual's voices are taken seriously when we think of social planning.
Connection to Food
An important issue that has been raised in these discussions has been the general disconnection to food and how we share the resources of our lands. Those who have access to land which they can grow food on have a much better chance at survival because their heath is improved, cost of living is lowered, and a sense of community is fostered in the sharing of food resources. Where are the community gardens? We have one place in Nelson run by the Food Cupboard Society which serves an ever-increasing need for fresh produce at the food bank, but this is not a community garden where families can have a plot of land and grow their own produce.
Food preserving is also an age-old skill that has been lost in our youngest generations that are growing up in a convenience society. Older generations that have the knowledge which can help younger generations learn basic food preparation and preserving skills, and gardening practices, are not intermingling with our population in poverty at large. Often it is these skills which are learned at a young age that determines the quality of life we lead as we mature and take care of our own children.
These skills which can be passed on by community support leaders may bring people together around food and open many people's eyes to the abundance of food production all around us. Let us all think about where there is land that is not being used, and families that could use that land. Let us also plan future housing projects that include garden space as part of the landscape and provide ease of access in the forms of storage sheds, outdoor water sources, compost, and community kitchens.
Conclusion
Community has no opposite. We all live in varying degrees of connections to one another. False divisions are created when we segregate people that live in poverty from the rest of society. This is called gentrification when it is built into isolated social housing set apart from the rest of the community. In poverty people are already experiencing an absence of connection and often isolated from the greater community. In extreme circumstances, we may say they are living "outside of community". By pushing people further away we increase the problem at hand. It is connection that is essential, and without that connection we experience shame. We are all members of the same community. Nobody is independent. We are all dependent on each other for survival. Thus, there need not be shame in accessing a social safety net.
Poverty comes with many barriers, many of which are imposed as safeguards placed on social welfare. We have a stigma in our society that people will take advantage of social welfare. This stigma punishes those who have a genuine need for a decent quality of life while depending on community support. At the same time, we find that those living in poverty are isolated because they cannot participate in social experiences that require admission to the greater society which is inaccessible.
Survival trumps community and belonging, yet survival depends on community and belonging. So things are generally set up to work for those who are capable, but for those who are not yet capable, a lifeline needs to be thrown. We do not let people simply drown, nor should we let people fend for themselves as we do in a culture where participation is a privilege.
How do we make participation a right in Nelson? How can we create avenues of interaction with all members of society? Who can we empower that will herald the dialogue with individuals who are suffering from societal neglect? We can start with the demonstration that we care, with outreach, and with engagement. We can take action with our left hand while we build trust with our right. The diction of our social priorities needs to have roots in the grounds of community where we all belong. Unless we actually connect with and touch the lives of the people we aim to affect, we will only create idealistic programs that serve the "privileged in poverty".
Those who cannot help themselves need to depend on community to lift them up. Yet we all depend on one another for our resources. By acknowledging that we depend on society too, we become obligated to raise those in need with our awareness. It is awareness we need to cultivate about how we are interconnected. No person need be left behind.
Our community depends on having individuals participate in meaningful experiences. We cannot give meaningful experiences; we can only remove the obstacles to participation. Since participation is a luxury that people in poverty cannot afford, let us open the door to involving that community to participate in these discussions we are having.
Thank You